Tag: Coal
52 posts found, showing 20 per page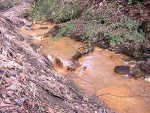 Newsletter article
Vickie Wolfe
February 7, 2015
The Aluminum Rule Change is Baa-ack…
You may recall that a couple of years ago, the DEP proposed a rule change that would calculate allowable levels of aluminum in streams based on the water's hardness. During the 2014 legislative session, the Senate asked the DEP to pull the rule change, because legislators didn't think it would be a good idea to vote for dirtier water so soon after the Freedom Industries spill.

More
Issues: Aluminum, Coal, DEP, Water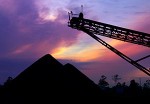 Newsletter article
Conni Lewis
February 7, 2015
What I know about coal and the industry
At Thursday's public hearing on the "Coal Jobs and Safety Act of 2015", I was proud to see environmentalists and the UMWA stand together in opposition to an assault on safety, our shared environment and, in fact, hope for the future. It's a shame that it's necessary to even have such a hearing, a shame that the coal industry even wants these changes and a shame that the industry wants people and our waters to pay the price for their actions. Environmentalists and coal miners shouldn't be adversaries, but it is in other people's interests to make it seem that way.

More
Issues: Coal, Water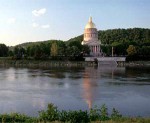 Legislative Updates
WVEC
February 7, 2015
GREEN Vol. 25 Issue 4
How Does the WV Legislature ♥ Dirtier Water? Let Us Count the Ways, "Gutting the Aboveground Storage Tank Act", Update on Category A, Coal Industry Took a Risk with Mountaintop Removal and Are Asking Legislature for a Bail Out, The Aluminum Rule Change is Baa-ack , What I know about coal and the industry , Net Metering Bills take on new meaning this week, Come to our press conference on Monday! & other important calendar items, Additional Reading, Bills We Are Tracking

More
Issues: Coal, DEP, Net metering, Pollution, Water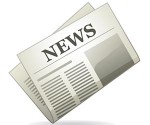 Newsletter article
Vickie Wolfe
February 7, 2015
Additional Reading
Last month the EPA released a scientific report called "Connectivity of Streams and Wetlands to Downstream Waters" that demonstrates the importance of small streams and wetlands to downstream water quality. The report is based on current scientific research, specifically 1,200 publications from peer-reviewed scientific literature.

More
Issues: Climate change, Coal, Water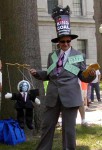 Newsletter article
Vickie Wolfe
February 1, 2015
A Little More about Coal's Wish List
Elsewhere in this issue of Green, we've mentioned the Coal Association's Legislative Program 2015. Another item we'd like you to note is the Association's "request" regarding Aboveground Storage Tanks (p. 8), which reads, in part: ". . . it is clear the Association should work to amend the statute to exempt as many tanks at coal mining operations from most of the provisions of the statute as possible."

More
Issues:
Coal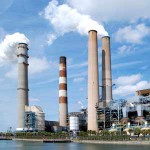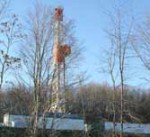 Newsletter article
Bill Price
January 25, 2015
Dismantling Silos
This past Friday and Saturday, I went to the Peoples' Concerned about Chemical Safety's conference entitled "Looking Forward". The goals of the conference were to have residents have conversations about local chemical safety, look at how solutions that have worked elsewhere, and to be a part of local solutions to prevent water contamination. And there's that common thread again….water contamination.

More
Issues: Coal, MCHM, Water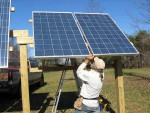 Newsletter article
Ken Ward
January 25, 2015
Debate highlights W.Va.'s inaction on energy diversity, efficiency
As lawmakers move to dismantle West Virginia's six-year-old alternative-energy law, they tout their action as another effort to help the state's declining coal industry. However, state records show that the 2009 law actually does little to hurt the coal industry and maybe even less to really promote alternatives like wind energy or solar power. West Virginia's coal-heavy utilities say they have been — and will continue to be — able to meet the law without adding new renewable generation.

More
Issues: Coal, Energy, Energy efficiency
Blog
WVEC
October 18, 2007
America's Greenest States – WV Ranks Dead Last!
By Don Garvin If you ever wondered why we need a West Virginia Environmental Council, just consider the following: An October 17, 2007 Forbes magazine article ranks West Virginia as No. 50 – dead last – in the magazine's first-ever list of America's "Greenest" States. "So who's at the bottom?" the magazine asks.  According to […]

More
Issues: Coal, Energy