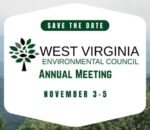 Mark your Calendars! The WVEC will host their annual meeting November 3-5 at picturesque Tygart Lake State Park in Grafton, WV.
We will set our legislative priorities for 2024, talk about strategies, and have some fun outdoors. Take advantage of this opportunity to connect with fellow environmental enthusiasts and contribute to the future of West Virginia!  More info and registration here.
---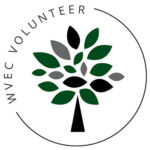 We need you! WVEC is gearing up for the 2024 legislative session with several crucial campaigns, and we need your support to make a real impact. By joining our campaigns, whether it's through writing Op-Eds or Letters to the Editor, engaging with legislators, or boots-on-the-ground water quality monitoring, you can play an active role in protecting our state! Please take a moment to complete our survey and let us know how you'd like to help.
In July WVEC and West Virginians for Energy Freedom hosted their first Community Solar 101 webinar. Watch it here.
---
---