Legislators will soon vote on revisions to human health criteria within our water quality standards.HB 2389 would weaken protections for 13 toxins and was introduced in the House of Delegates the first week of the session, single referenced to the House Judiciary Committee. Please contact your Delegate(s) today (phone calls are best) to tell them you oppose any weakening of our water quality standards!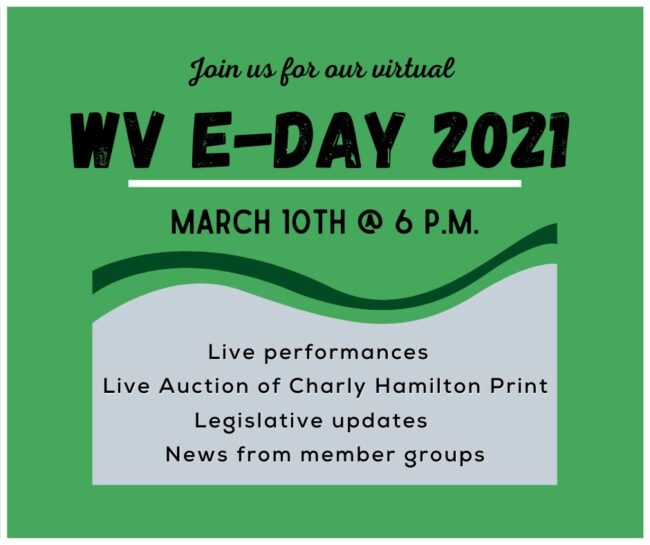 Online
Price: Free
Public: Anyone can attend. Register here
Facebook page
Join us and some of our member groups on March 10th to get a *virtual* update of what's happening with our legislative priorities. The Zoom link for the event is listed above.
Suggested donation of $10. Donate here.
Can't wait to see you there!
---
---