West Virginia Environmental Council
GREEN Legislative Update

GREEN, Volume 33 Issue 11

Jul 15, 2023
View / Comment Online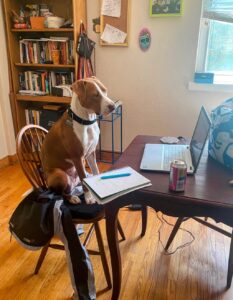 Welcome to our July newsletter! Nash, the newest member of WVEC, is here to bring you the latest updates!
First, mark your calendars! We will host our annual meeting November 3-5 at picturesque Tygart Lake State Park in Grafton, WV. For more details and lodging info please see our calendar here and register here!
As we dive into the off-season, we want to emphasize the importance of citizen involvement. Your participation is critical to our cause. In this edition, we have exciting opportunities for you to get involved. If you missed any webinars, don't worry! We have all the recordings below. Please join one of our many volunteer initiatives by completing our survey, we'll match you with meaningful opportunities based on your interests and availability. 
Please consider donating or renewing your membership to sustain our year-round lobbying work and campaigns. Your contribution plays a significant role in driving our collective efforts forward.
Thank you again. Let's seize this off-season opportunity and create a sustainable future together!
---
Click an article title or thumbnail image to read the full article (text below is only an excerpt).
 
Check out our calendar for upcoming events and follow us on Facebook, Instagram, and Twitter to stay informed!