West Virginia Environmental Council
Action Alert

ICYMI: Join Us in Shepherdstown for a Community Solar Meeting on Sept 30

Sep 21, 2023
View / Comment Online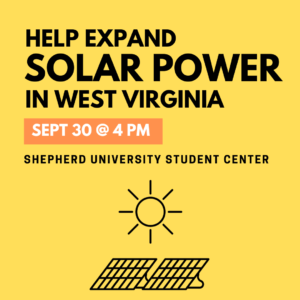 Go solar without installing panels!
WVEC and partners invite you to a Community Solar meeting at Shepherd University's Student Center on Saturday, September 30, at 4 pm. Register now!
Learn how community solar offers the benefit of solar without installing panels on your home, lowers energy costs, creates jobs, and secures energy freedom in West Virginia. 
Our presenters include Lucia Valentine, WVEC Lobbyist; Leah Barbor, Solar United Neighbors; and Danny Chiotos, Chaberton Energy. There will be pizza for all attendees!
Be part of the conversation on bringing local, affordable energy solutions to West Virginia.
Register here to join us in person or virtually on the WV E-Council's Facebook page.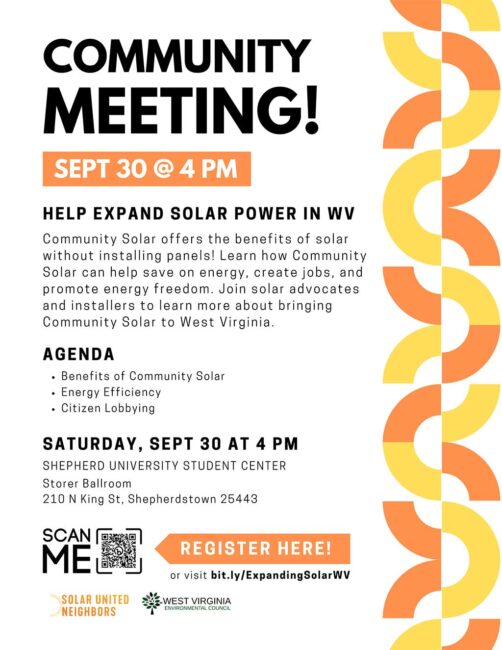 Check out our calendar for upcoming events and follow us on Facebook, Instagram, and Twitter to stay informed!