West Virginia Environmental Council
GREEN Legislative Update

GREEN, Volume 33 Issue 6

Feb 17, 2023
View / Comment Online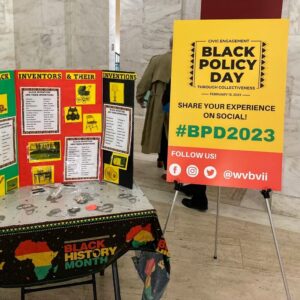 Welcome back to our weekly newsletter, bringing you the latest West Virginia legislative updates. This week, lawmakers and advocates came together for Black Policy Day to discuss essential policies impacting Black communities in the state. You can find coverage of this event on Mountain State Spotlight.
Looking ahead, we're excited for Environmental Day at the Capitol on Tuesday, February 28. This day will provide a forum for citizens and legislators to discuss critical legislation and the significance of environmental protection in West Virginia. Register below!
The WVEC relies on member donations to support our hard-working lobby team. Please donate or renew your membership today to help fund our work for the second half of the 2023 Legislative Session! Thank you!
---
Click an article title or thumbnail image to read the full article (text below is only an excerpt).