West Virginia Environmental Council
Grass Roots Environmental Effort Newsletter


GREEN, Volume 32 Issue 12

Sep 2, 2022
View / Comment Online
Happy September!
The 2022 Environmental Summit is almost upon us – have you registered? Join us and other West Virginia environmental organizations to discuss the opportunities and challenges facing the state's environmental movement.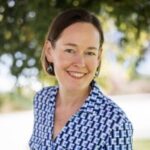 ON SATURDAY, SEPTEMBER 24
We are pleased to have Mary Anne Hitt, Senior Director of the Climate Imperative, deliver our keynote address on Saturday, September 24! Prior to joining Climate Imperative, Mary Anne was with the Sierra Club for 12 years where she served as National Director of Campaigns and also worked for a decade as director of the Beyond Coal Campaign, recognized as one of the most successful environmental campaigns in history.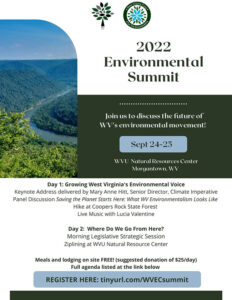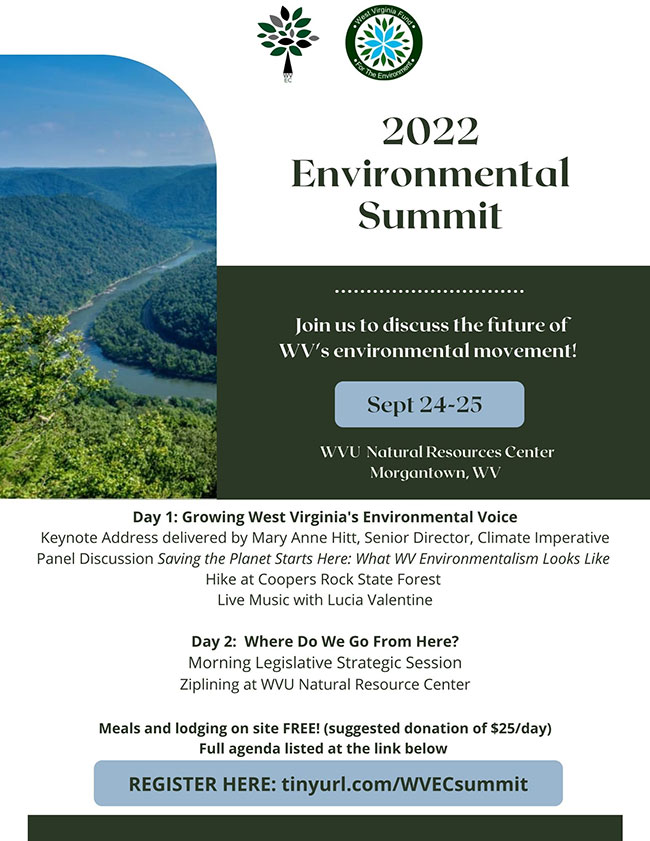 Also on Saturday is an inspiring group of panelists who will talk about the future of the environmental movement with a focus on environmental justice, youth involvement and empowerment, and sustainability in our communities and our workforce:
Corey Lilly, City of Beckley, Director of Outdoor Development
Kathy Ferguson, Executive Director, Our Future West Virginia
Maura Ross, WV Sierra Club, Maryland Clean Energy Center
Jillian Blair, WVU Student Sierra Club
Facilitator: Christopher Plein, Professor of Public Administration, West Virginia University
There will be a hike in Coopers Rock State Forest in the afternoon and music by Lucia Valentine in the evening.
ON SUNDAY, SEPTEMBER 25
Stick around for Sunday when we will discuss legislative strategy for the upcoming session and wrap up the weekend with ziplining (separate registration required)!
REGISTRATION REQUIRED
Registration is free but required so we can plan meals and lodging. Free communal yurt lodging is available on site (hiking on gravel trails required). Local hotel info can be found on the registration site. Portions of the Summit will also be livestreamed on our Facebook page.
Register and much more information here! See the full agenda. Folks needing financial assistance to attend are encouraged to contact info@wvecouncil.org.
---
Click an article title or thumbnail image to read the full article (text below is only an excerpt).