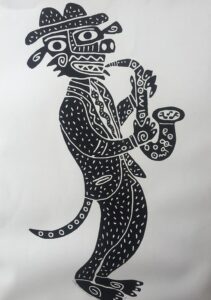 Spring time is just around the corner and we are ecstatic to move toward warmer weather and sunny skies. We are also excited to see you at E-Day this Wednesday, March 10 from 6:00 – 7:30 PM!
Join our lobby team, partner organizations, and legislators for an update on what is happening at the Capitol and how you can take action as the legislative session enters its second half.  We'll also have a live auction of this exquisite Charly Hamilton print and live performances by local musicians Sandy Sowell, Gerry Collyard, and Stephen Hill! Check out our agenda for the evening!
Registration is free but required. Please consider a $10.00 donation to support our 2021 lobby team.
See you there!
Linda Frame
WVEC President
---
Click an article title or thumbnail image to read the full article (text below is only an excerpt).