Free Webinar on July 17 at 11:00am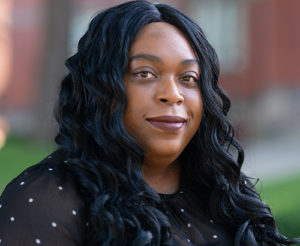 No one can escape the effects of climate change, but some communities are more vulnerable to the risks of the climate crisis. This is especially true for minority communities in West Virginia.
Dr. Georgiana Logan, an assistant professor of health science and a research associate for the Minority Heath Institute at Marshall University, is one of our nation's leading experts on climate, public health, and environmental justice. Currently, Dr. Logan is serving a two-year term on the American Public Health Association's (APHA) Center for Climate, Health and Equity inaugural advisory board.
On July 17, Dr. Logan will share her expertise during a free webinar as part of WV Rivers Coalition's WV Climate and Water Series. During her presentation, she'll touch on the history of environmental justice in public health; the Minority Health Institute's current research and programs; and will highlight the work of students on climate change and environmental justice. 
What: Climate, Water and Justice Webinar with Dr. Logan
When: July 17 at 11:00am
Register here: https://wvrivers.org/2020/07/drlogan
Looking for more information on climate and water? You can view recordings WV Rivers' WV Climate and Water Webinar series at https://wvrivers.org/2020/06/climateandwater.
Stay tuned to WVRivers.org, we'll be announcing new WV Climate and Water Webinars focused on the policies needed to address the climate crisis.