By Holly Bradley, Chesapeake Climate Action Network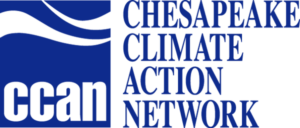 The Chesapeake Climate Action Network (CCAN) is having a Mother's Day-themed event called Wild + Wonderful Women of West Virginia. The month of May will determine the fate of the  Reconciliation package; therefore May is the time to influence Senator Manchin. About 56% of Senator Manchin's supporters are women and he would not be in office if it wasn't for women. 
The goal of this campaign is to have women across West Virginia create banners and other signs saying "Women for….". Each sign created will say a different provision prioritized in reconciliation. For example, one could say "Women for Clean Energy". CCAN staff and volunteers will take these signs to scenic locations throughout West Virginia to take high-quality photographs and videos with West Virginia women holding the signs. On May 19, images will be posted, tagging Senators Manchin and Capito on social media and a press conference will be held to acknowledge women all over the state who are participating in this action. Post-action, there will be a continued effort throughout the summer at tabling events to capture photos of women holding banners and signs at various events and festivals. For more information about getting involved contact holly@chesapeakeclimate.org.