Since 2014, Lori Magana has been working hard for clean, safe water in unique and creative ways. She is known by her fans as "The Cookie Lobbyist" because of the delicious, waterdrop-shaped sugar cookies that she hands out to legislators, urging them to "Protect Our Water!"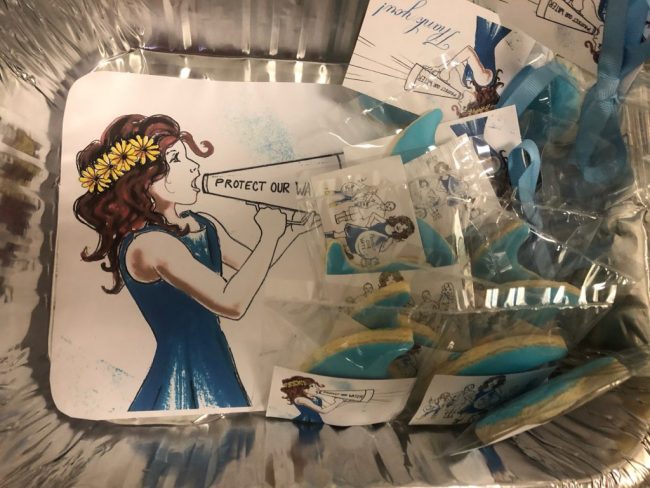 The Charleston Gazette-Mail featured her in a story and accompanying video. You can watch that here.
In 2016, Lori wrote and published a children's book based on loosely on the 2014 Elk River chemical leak. Her heroine, a girl named Waterdrop, leads and inspires other kids to fight for clean water. Check out more on the book here.
Lori heard the call again this week and made cookies for the members of the Senate Energy, Industry, and Mining and Senate Judiciary committees. Thanks for all your advocacy, Lori!