West Virginia Environmental Council
GREEN Legislative Update

GREEN, Volume 33 Issue 4

Feb 3, 2023
View / Comment Online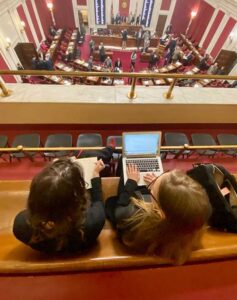 We are almost at the Legislative Session's halfway point and things are getting busy! We are working hard to advocate for protecting our state's environment and ensuring that the voices of our communities are heard. Read on for ways to take action!
Check out the latest newsletters from our member groups, West Virginia Highlands Conservancy and WV Citizen Action Group. Please consider joining these wonderful organizations that work hard to protect our state's public lands and much more! 
Thank you for your support and for being a part of this community. Together, we can make a real impact on the future of West Virginia. Please donate to support our lobby team or update your membership today!
Thank you!
---
Click an article title or thumbnail image to read the full article (text below is only an excerpt).