West Virginia Environmental Council
GREEN Legislative Update

Volume 32 Issue 8
Mar 4, 2022
View / Comment Online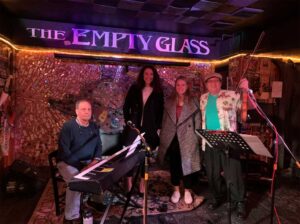 Time has flown by! Today marks the 52nd day of the Legislative Session, leaving one final week between now and sine die. Thank you all for your support so far on all of our action alerts – we will keep you posted this final week with action alerts! Follow us on Twitter and Facebook as well for the latest.
We want to extend a huge thank you to musicians and WVEC supporters Paul Epstein and Robin Godfrey for hosting a fundraiser at the Empty Glass last night, raising money for our lobby team. We are so thankful for our supportive community!
We want to do one final push for donations as this is our final legislative update until our March 18 wrap-up issue. Please consider sending in a donation or renewing your membership here!
---
Click an article title or thumbnail image to read the full article (text below is only an excerpt).