Charlie Nicholas' recent Charleston Gazette- Mail opinion editorial in support of timbering West Virginia's state parks said, "I can hear the ruckus now as the environmentalists throw a fit over cutting trees on public land."
Yes, Charlie. We will and we are!
This week is testimony to that "ruckus" and was quite a success for West Virginia Environmental Council citizen lobbyists. We were joined by our friends in Tucker and Preston County Sheila Coleman Castelle and Dylan Jones. (Dylan is the editor of Highland Outdoors).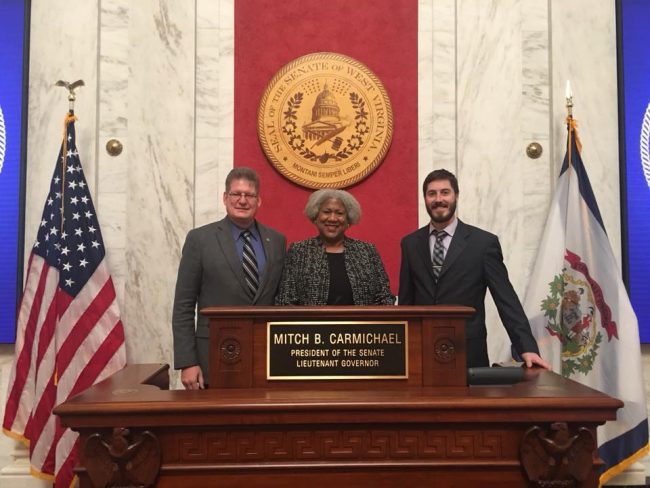 Read what Shelia said on Facebook:
Dear Tucker/Preston County friends: Dylan and I had a very cordial and productive conversation with Senators Sypolt and Smith this morning. Dylan was wonderful and helped outline the technical aspects of our case wonderfully, and I also thank Crystal Good of the WV Environmental Coalition for her attendance and clear, cogent support. We represented you very well this morning! I will post the letter we have given the Senators and give more details when I return home tonight, but just know that your message that SB 270 is awful for West Virginia has been duly sent and received. I thank the Senators for their time and attention this morning! Off to my next meeting!
Karan and I also had the pleasure of sharing our lobby strategies with High Rocks whose mission is to EDUCATE, EMPOWER and INSPIRE young people in West Virginia. They are fired up about defeating SB270!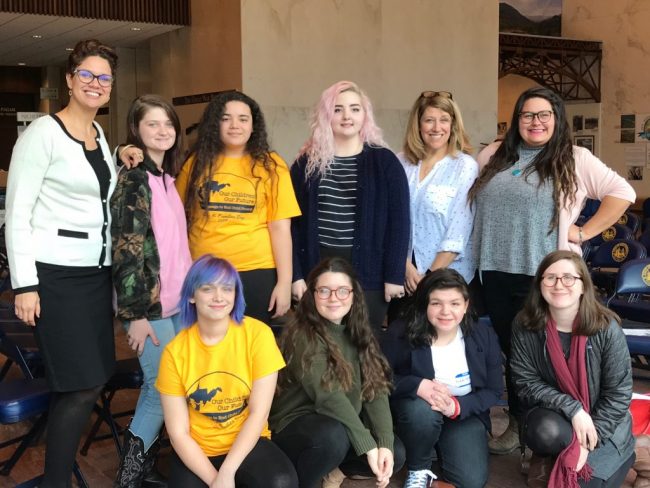 Come make a "ruckus and throw a fit" with me and Karan Ireland this Tuesday (or any day) during legislative session.  
And check out these great tips on how to read a bill from our friends at WV HUB: http://wvhub.org/blog/
Onward!
Crystal Good
304.807.1137