West Virginia Environmental Council
Action Alert

WV to NY: March for Climate Justice

Aug 30, 2023
View / Comment Online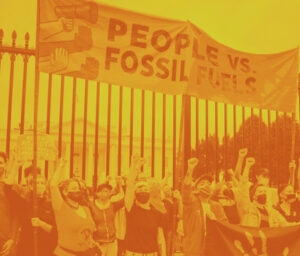 From our partners at WV Citizen Action Group
Join the WV Citizen Action Group at the March to End Fossil Fuels on September 17th in NYC.
The United Nations is calling on world leaders to take real steps to lead us off fossil fuels to protect people and the planet. On September 20th in New York, the UN Climate Ambition Summit will gather world leaders to commit to phasing out fossil fuels.
Thousands will take to the streets before the summit to demand President Biden take bold action to end fossil fuels.
Register below if you're interested in attending the march on a bus full of like-minded West Virginians. The WV Citizen Action Group will contact you by September 6th regarding possible pick-up/drop-off locations and other logistics.
Completing the registration is not a firm commitment to attending/riding the bus to the march but a request to remain in touch and the opportunity to confirm your interest later — email dani@wvcag.org with any questions.
Together, we will build a just and clean energy future for all.
 
Check out our calendar for upcoming events and follow us on Facebook, Instagram, and Twitter to stay informed!