Rumor has it that the Governor's Office has been inundated with citizens like you calling to say NO to Bill SB270.
SB 270 was initiated by Governor Justice's Office and seeks to lift the 80-year-old moratorium on timbering State Parks.
Watch this video for more details.
Thank you for your action on this issue!  Let's keep this momentum going and make our "calls" face to face in our Legislators office. Emails and calls make a difference but face to face conversations and being up close and personal with the process is power!
This year, as one of your WVEC lobbyists I am tasked with the challenge and pleasure of organizing, encouraging and escorting citizen lobbyists. That's YOU!
My goal is to have Citizen Lobbyist representation from ALL 55 counties with me at the Capitol this session. This is an ambitious goal –  but there are many ways you can become a citizen lobbyist. The goal is to influence your representatives in government a here are a few ways HOW.
Contact Them! In order for your elected officials to do their jobs, they need to hear from their constituents. By writing, calling or meeting with your elected officials, you will make your voice heard.
Media Outreach
You can educate the public by writing letters to the editor or opinion pieces for newspapers or magazines. A single letter to the editor can reach many thousands of people. And even if your work isn't printed, just submitting a letter or opinion piece about a certain topic shows editors that the issue is one their audience is interested in and can lead to increased coverage of that issue. Newspaper and magazine websites and blogs often have a comments section under the article. You can take advantage of them and can encourage others to post their comments, too.
Social Network
Educate and motivate your friends and family by forwarding our action alerts and issue-related news through e-mail or posting information through your social media channels. Follow us Facebookand share our updates with your network! Feel free to follow my personal account: @cgoodwoman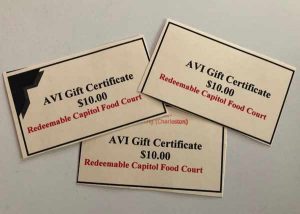 Lobby with Crystal & Karan every TUESDAY !!!!
A face-to-face meeting is one of the most effective ways to influence your elected officials! AND! WVEC will even provide your lunch. #FREELUNCH
I Iook forward to meeting you and celebrating our many legislative achievements with you this session!
~ Crystal Good
crystal.good@wvecouncil.com or text me 304.807.1137