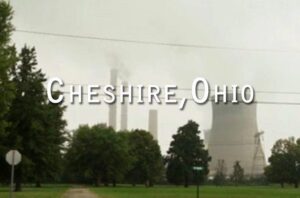 Movies That Matter Mondays – Last Showing of Cheshire, Ohio on November 25
While this film is about our nearby neighbor, it echoes coal's impact here in West Virginia. A story of money, power and the increasingly difficult choices we face surrounding coal and the environment, CHESHIRE, OHIO makes us think twice about home. Catch the final screening. 7:00PM. Tickets and more information here. Sponsored by the West Virginia Environmental Council and West Virginia Citizen Action Group. Support local cinema and join us at the Floralee Hark Cohen Cinema in the basement of Taylor Books in Charleston.
November 26 – GREEN Jam
C'mon out and support the WVEC and local musicians! (see flyer below).
Save the Dates!
January 14 – Legislative Kick-Off Blast at the Empty Glass
January 28 – E-Day! at the State Capitol