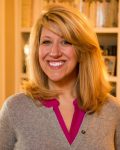 Karan Ireland is back for her second year as the lobby team coordinator. Prior to her work for the Environmental Council, Karan was the executive director of WV Solar United Neighbors, a non-profit working to advance the deployment of solar energy in West Virginia. Karan worked for West Virginia Citizen Action Group where she was the lead on projects related to safe drinking water. She was one of the original organizers of the local citizen response to the 2014 Elk River Chemical Leak and resulting water crisis, and is a steering committee member of Advocates for a Safe Water System. Karan just finished a term as a member of the Charleston City Council, having been elected to an at-large seat in May of 2015. She also serves as a member of the Charleston Urban Renewal Authority's board of commissioners.
Kayla Young is part of the new E-Council lobbying team. Sh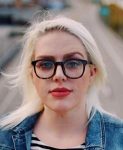 e is a community organizer with Boss Babes WV, an organization working for women's empowerment and gender equity. She runs the Eggs Will Roll food truck and co-hosts the I Reckon Podcast. She graduated from West Virginia University in 2009 with degrees in Political Science, Communication Studies, and Public Relations. Kayla has worked on municipal, state, and federal campaigns.
Ben Kessler is a recent graduate from West Virginia University and part of the new lobbying team. As a student, he took on the Office of Sustainability as WVU's Sierra Student Coalition Conservation Campaign Coordinator to cultivate development of a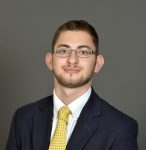 Greenhouse Gas Inventory and a 50kw Solar Pilot Program. Ben also has years of experience working political campaigns including local, state, and national candidates. Ben intends to bring his technical skills of political theory and regulations and combine it with his skills from advocacy and policy analysis, as well as scientific knowledge on geological and geographical processes and applications. Working with multiple NGOs and political campaigns, he has developed the means to effectively reach people across the aisle, recruit advisors and supporters, and train volunteers on advocacy and grassroots campaigning.