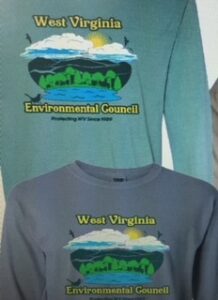 Our annual E-Day will be held virtually tomorrow, February 16 from 6:00 – 7:30PM. E-Day is free but registration is required. A $10 suggested donation goes toward supporting our 2022 lobby team. $50 or more gets you our latest t-shirt!
Our silent auction this year is a framed, signed Ray Harm print measuring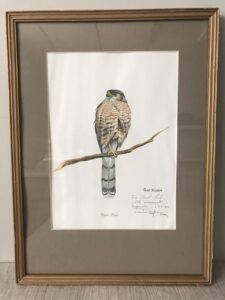 12 x 17″. It's a beauty! All proceeds go toward the WVEC lobby team.
E-Day Agenda
6:00 pm           Welcome and Introduction to virtual E-Day!
6:15- 6:50 pm  Recap of what's going on in WV legislature: panel of legislators and environmental advocates, followed by Q&A. We will discuss bills moving through the legislature as well as how you can reach out to your legislators during the second half of the 2022 legislative session.
Panelists:
Angie Rosser, Executive Director, WV Rivers Coalition
Delegate Evan Hansen
Senator Richard Linsday
Cory Chase, Program Director, WV Highlands Conservancy
6:50 pm           Silent Auction wrap up – closing bids and winner!
7:00 pm           Musical break
7:10 pm           Open discussion/check in with WVEC member groups
7:30                 Closing