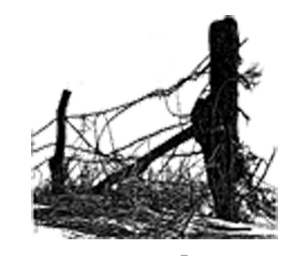 By: Dave McMahon, WV Surface Owners' Rights Organization
An increase in funding for WV Department of Environmental Protection's Office of Oil and Gas (OOG) inspectors would be increased thanks to an annual $100 per year fee on every well that is active if HB 2725, sponsored by Delegate Evan Hansen, is passed. This would bring about $6 million to the agency.
Despite representations to the 2020 Legislature that it would not happen, during 2021 the OOG has had to cut its 40-person staff to only 25 — one inspector for every 7,000 wells — because new well drilling permit applications are down and their fees are about the only funding for the OOG. The OOG was already understaffed — 1 inspector for every 4,000 wells! The OOG should be funded by a fee of $100 for every active well. Why, and why like that?
• First, the inadequate number of inspectors is the reason there are so many leaking and orphaned wells. A recent study by Princeton and McGill universities found that a sample of 79 conventional vertical wells (not Marcellus/horizontal) were leaking an average of 9 cubic feet of gas — an hour. That is wasteful, gyps royalty owners, gyps state severance tax, often stinks, and contributes to climate change. Lack of inspectors is why that is true, plus lack of inspectors is at least part of the reason there are at last count 6,500 orphaned wells with no driller to plug them.
• Second, the Office of Oil and Gas is the only state environmental program that is funded entirely from permit application fees. All other DEP programs we can think of, like NPDES, and air permits only get about half their money from permit fees. The rest comes from the federal government because they are joint federal/state programs. OOG is not a federal/state program for the most part and gets no federal money. Permit applications numbers are down because 1 single Marcellus well produces 60 times the gas of the conventional vertical wells being drilled now..
• Third, unlike other environmental permits, OOG permits are one-time permits to just drill the wells. So gas wells have only a one-time initial permit application fee. Once the well is finished drilling, the permit is "released", though there is still work to do looking for leaks and keeping roads maintained. Mining permits, NPDES permits and air permits and most other DEP permits are on-going permits with annual fees paid by the industry to renew their permits each year to fund DEP state oversight.
• Fourth, the industry instead prefers to dedicate a portion of the existing severance tax to fund inspectors, but as long as other DEP programs are funded by the industry it oversees, we do not ask to take income from other needs of the State. An increase in the severance tax would be OK, but tax increases are not popular. If a well is not making enough money to pay $100 a year, it should be plugged anyway and help prevent leaking and a worse orphaned/abandoned well problem. It costs $51 a year just to register the family car. Drillers should pay $100 for every active well.