West Virginia Environmental Council
Action Alert

You're invited to a Solar Happy Hour in Wheeling on Thursday

Aug 8, 2023
View / Comment Online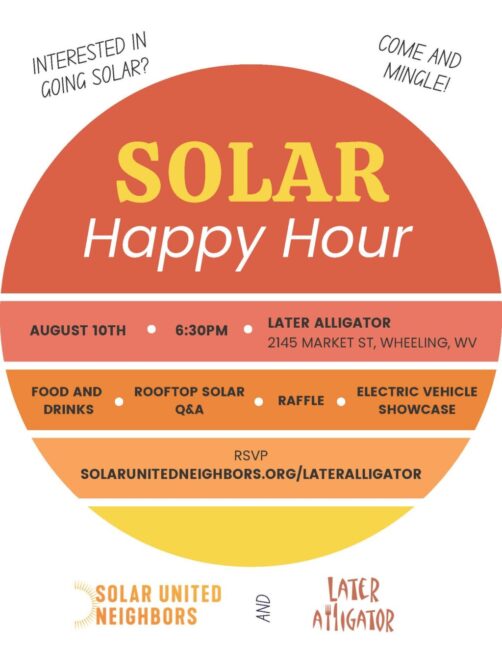 At home watching your electric bills go up? Solar energy can help you save!
Come out to Later Alligator in Wheeling on August 10th at 6:30 pm for a Solar Happy Hour hosted by Solar United Neighbors.
Mingle with fellow solar-curious neighbors, learn about the benefits of solar energy, and discover how you can join the Ohio Valley Solar Co-op. You'll also hear from Mitch, owner of Later Alligator, about his experience going solar. Refreshments and light food will be available!
There will be a solar presentation, Q&A, electric vehicle showcase, raffle, food and drinks! RSVP at solarunitedneighbors.org/lateralligator. 
See you there!
 
 
Check out our calendar for upcoming events and follow us on Facebook, Instagram, and Twitter to stay informed!