West Virginia Environmental Council
Action Alert

Tomorrow! Join Our Community Solar 101 Webinar at Noon

Jul 5, 2023
View / Comment Online
Join us during your lunch hour to learn how community solar programs would benefit West Virginia! The Community Solar 101 Lunch & Learn will take place on Zoom tomorrow, July 6, from 12 – 12:45 PM.
Community solar is a game-changer that allows everyone, regardless of their housing or financial situation, to access the advantages of solar energy. Community solar programs can lower energy costs, create local jobs, and promote energy freedom. 
Join us to learn more and become an advocate for this transformative initiative.
We are excited to generate momentum and drive the conversation around community solar in West Virginia. By attending our webinar, you'll gain valuable insights and help shape the future of energy in our state. Take advantage of this opportunity to be part of a greener, more sustainable West Virginia.
Register at the link here: Community Solar 101 Lunch & Learn
We look forward to seeing you!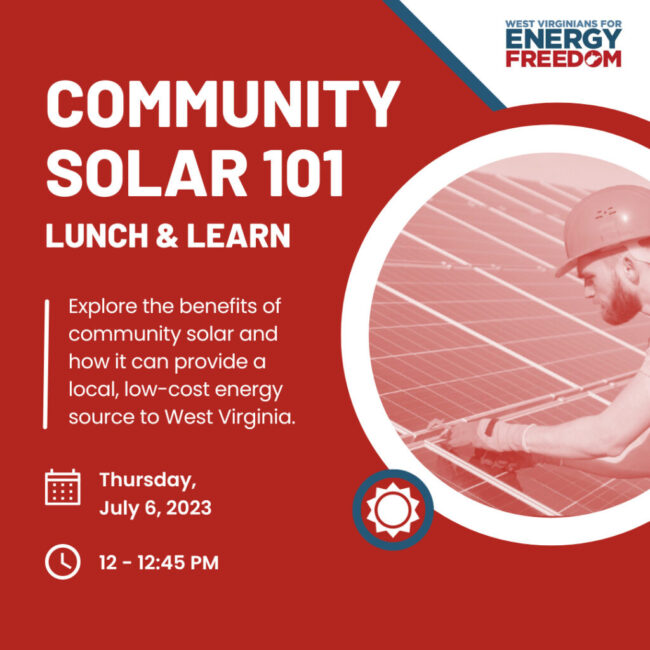 Check out our calendar for upcoming events and follow us on Facebook, Instagram, and Twitter to stay informed!