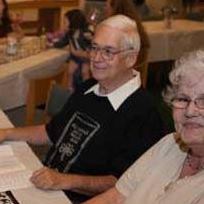 The environmental community in West Virginia lost a great advocate, friend, and fighter two weeks ago on December 2, 2021. Frank Young was a founding member of the West Virginia Environmental Council, which was created to advocate for strong environmental policies at the Legislature. His journey as an environmental advocate began at a young age when he saw what the coal companies were doing to the area where he grew up. He was committed to protecting and preserving the environment and fought hard to help progressive legislation pass at the Legislature. 
Frank was past president and 20 year member and officer of WVHC, past treasurer of Mountain Party and WV Wilderness Coalition, treasurer and long-time board member and affiliate of WVEC, Sierra Club ExCom for a time, a Green Party delegate, and was also part of the West Virginians for Public Lands. He also spent 27 years running the Jackson County Solid Waste Recycling Center as he was passionate about the importance of recycling. Frank's list of accomplishments and efforts into the environmental community is nothing short of impressive and his impact (and legacy) will carry on for years. 
Frank's dedication to the WVEC was immeasurable. We are truly not sure what we will do without his gentle guidance and spirit. Our hearts and thanks go out to his wife Becky and their family. 
We miss and love you, Frank.