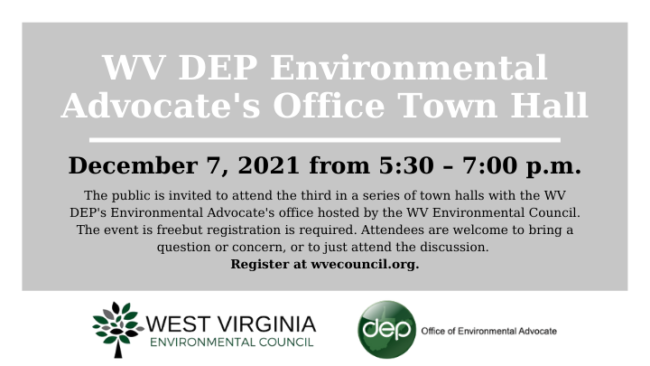 Please join us for our third town hall with the WVDEP's Environmental Advocate's Office next Tuesday, December 7th via Zoom. The meeting will be from 5:30 – 7:00 p.m. and is an opportunity for you to ask questions or bring concerns to the attention of the DEP. 
WV DEP staff will provide an update on previous town hall discussions such as air-quality monitoring for Ethylene Oxide in the Kanawha Valley and Environmental Justice initiatives for state and federal programs. If you don't have questions or concerns, we welcome you to just listen in to the conversation!  
The event is free and open to the public. Registration is required – please register here.
We hope to see you there!