West Virginia Environmental Council
Action Alert

Calls Needed Today to Senate Outdoor Recreation Committee! Protect Our State Public Lands!

Feb 7, 2023
View / Comment Online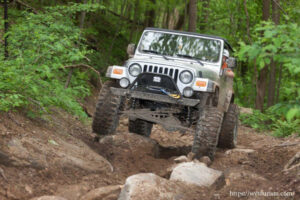 Our state public lands provide opportunities for peaceful and non-motorized recreation like hiking, biking, hunting, fishing, and boating. Last week, Senate Outdoor Recreation Committee members considered amending SB 468 to allow off-road vehicles in ALL of our public lands, beyond the bill's original intent, which was site specific to just Cabwaylingo State Forest. Luckily the amendment failed, but the committee is expected to take up the bill again tomorrow. 
Please contact the Senate Outdoor Recreation Committee members TODAY and let them know that you oppose off-road vehicles on state public lands.
Act now to preserve the beauty and value of our public lands for future generations!
Calls are most effective! Please call these committee members and respectfully let them know that you do not support the expansion of ATVs onto all state forests.
Senator Mark Maynard (Chair): (304) 357-7808
Senator Jay Taylor (Vice Chair): (304) 357-7914
Senator Patricia Rucker: (304) 357-7957
Senator Mike Stuart: (304) 357-7939
Senator Laura Chapman: (304) 357-7918
Senator Amy Grady: (304) 357-7855
Also, you can thank these Senators for speaking up in favor of protecting our state forests and opposing last week's committee substitute.
Senator Mike Caputo: (304) 357-7961
Senator Vince Deeds: (304) 357-7959
Senator Patrick Martin: (304) 357-7845
Senator Randy Smith: (304) 357-7995
Senator David Stover: (304) 357-7807
Thank you!