West Virginia Environmental Council
Action Alert

Please Consider a Year-End Donation to Support Our 2023 Lobby Team!

Dec 21, 2022
View / Comment Online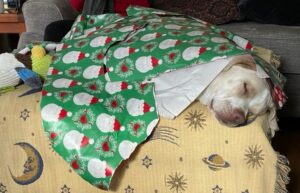 It's hard to believe it's almost time for the 2023 legislative session to begin on January 11!
We have our lobby team in place and are ready to work at the State Capitol to protect the water we drink and the air we breathe. And, as in every year before, we can't do it without your help. While our work is year-round, the session is when we spend most of our budget.
Our 2023 legislative priorities focus on energy, clean water, and public lands, along with keeping an eye on what other policies legislators will introduce.
Please help protect West Virginia's environment with a contribution today. And mark your calendar come to the Capitol on February 28 for our annual E-Day to speak out for the environment with other citizen lobbyists.
Best wishes to you for a bright and joyful holiday season and a happy, healthy 2023. Thank you so much for your support! Please go here to donate.
With thanks,

Linda Frame
WVEC President