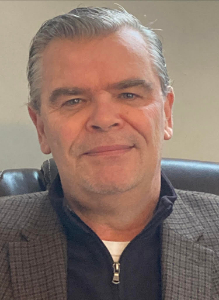 Beginning his 31st year in the legislative process, Rob Casto joins the West Virginia Environmental Council lobby team for the 2021 Legislative Session. Rob brings to the job a considerable background in public affairs as a former senior staffer at the West Virginia Legislature and longtime government relations professional. 
Rob began his government career in 1990 at the West Virginia House of Delegates as a Legislative Assistant to the Parliamentarian in the House Clerk's Office. He was tasked with proofing and editing legislation for final enrollment and publication in the House Journals and Acts of the Legislature of West Virginia. During the 1994 Legislative Session, Rob began working as committee staff in his position as Assistant to the House Finance Chairman.  While in House Finance Rob built on his knowledge of legislative drafting and parliamentary procedure, expanding his responsibilities to include constituent services, budgetary requests and coordinating and staffing State Agency Budget Hearings. In 1997 Rob advanced to the Office of the Speaker, serving as Assistant to the House Speaker for nearly a decade. Among his many responsibilities, Rob served as lead staff on redistricting matters and infrastructure initiatives, maintained oversight responsibility for tracking the Speaker's annual legislative agenda and daily House budgetary matters. 
In his capacity as a government relations professional in the private sector, Rob served for six years as Executive Director of the American Council of Engineering Companies in West Virginia. Rob was responsible for member recruitment, retention, and training, as well as coordinating extensively with the West Virginia Department of Highways, Public Service Commission, and the West Virginia Department of Environmental Protection. Rob also served as Executive Director of the Quality Based Selection Council and the Community Connect Foundation and as a Board Member on the Kanawha Rail Trail Committee. Additionally, Rob was owner of CRW Management Group for over twelve years and has lobbied for a wide variety of organizations, including Friends of Blackwater, West Virginia Library Association, SafeLink Wireless , National Football League, the Humane Association of the United States, ASPCA and the YMCA of the Kanawha Valley.  Rob hopes to initiate a statewide coalition of environmental, recreational and tourism interests to preserve and promote West Virginia's natural resources. On a personal basis, Rob enjoys trail activities such as hiking and biking, as well as water sports like kayaking and fishing.