West Virginia Environmental Council
Action Alert

Action Alert: Legislative Committee Will Consider Water Quality Standards
Dec 3, 2021
View / Comment Online
This Action Alert is from our friends at WV Rivers: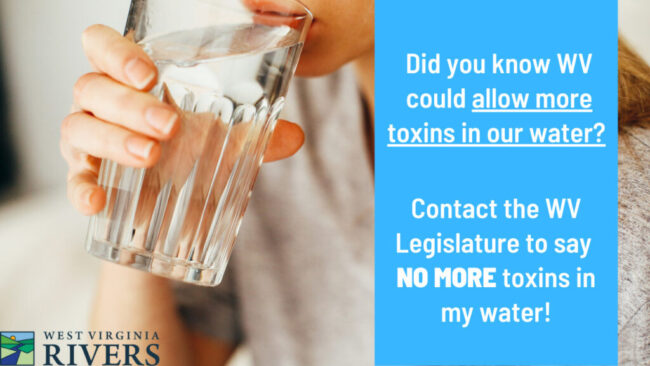 In our October e-newsletter, we shared information on the upcoming legislative session and highlighted one of our top legislative priorities – revisions to water quality standards. Now, we have our first call to action related to the revisions! On Wednesday, December 8, the Joint Legislative Rule-Making Committee is expected to discuss the water quality standards rule. 
A few years ago, the Legislative Rule-Making Review Committee dramatically weakened a proposed water quality standards rule by removing an important amendment. The action by the Rule-Making Review Committee set the tone for the Legislature and the weakened rule was eventually adopted.
Contact members of the Legislative Rule-Making Review Committee today! Tell them to protect your drinking water – no more toxins in our water!