West Virginia Environmental Council
Action Alert

Join Us in 2 Weeks for Our Annual Meeting – Register Today!

Oct 18, 2023
View / Comment Online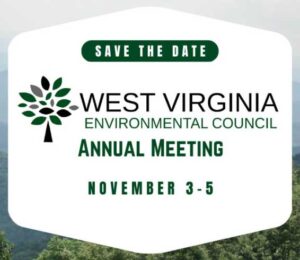 The WVEC Annual Meeting at Tygart Lake State Park is only two weeks away, and we look forward to seeing you! If you plan to come November 3-5 and still need to register, please register here. 
If you intend to stay at Tygart Lake State Park Lodge in Grafton, WV, we have a block of rooms and cabins reserved for you to purchase. Please call 304-265-6144 ext 0 ext 0 and ask for the West Virginia Environmental Council block to book lodging. For more information on lodging, please see our calendar posting here.
This event offers a chance to connect, collaborate, and delve into the crucial environmental issues facing West Virginia.
What's on our agenda:
Protecting public lands.
Exploring environmental justice.
Unveiling solar energy potential.
Legislative priorities for 2024.
Help shape a sustainable future for West Virginia, register today!
Best,
Jillian Welsh
Communications Coordinator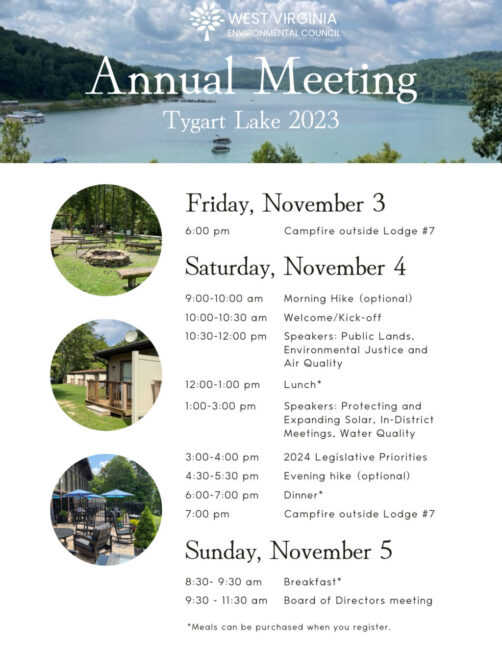 Check out our calendar for upcoming events and follow us on Facebook, Instagram, and Twitter to stay informed!