West Virginia Environmental Council
Action Alert

Join Our 2024 Lobby Team!

Oct 28, 2023
View / Comment Online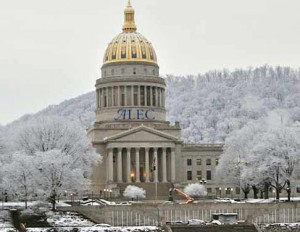 Ready to make a difference in West Virginia's future? WVEC needs you on our 2024 lobby team! 
Lobbyist: This is a contracted position for the 2024 Legislative Session, January 10, 2024, to March 9, 2024. If you're passionate about legislative lobbying, this is your chance to make an impact.
Why join WVEC:
Help shape West Virginia's environmental policies.
Network with like-minded individuals and organizations.
Potential for year-round, part-time opportunities.
Visit us here for more information and application details. Join us in 2024 and be a catalyst for change!
 
 
Check out our calendar for upcoming events and follow us on Facebook, Instagram, and Twitter to stay informed!