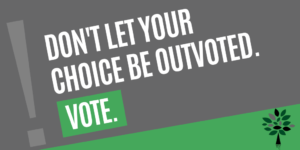 Election Day and Annual Meeting Upon Us
With Election Day right around the corner, we know many of you have already cast your ballot. If you have not yet voted and have any questions, please go here to get them answered. 
We hope you will join us for our virtual annual meeting on November 12. Read more in Hannah's article including how you can register and take our brief survey so we know your environmental priorities.
This month's GREEN is short and sweet as we all await what November 3 will bring. More in December as we prepare for 2021!
Thank you!
Linda Frame
WVEC President
---
Click an article title or thumbnail image to read the full article (text below is only an excerpt).