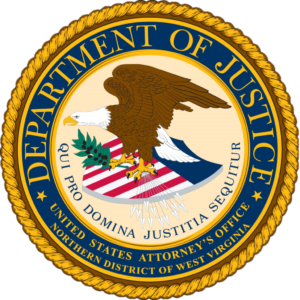 Assistant United States Attorney Max Nogay leads the Environmental Justice (EJ) initiative in the Northern District of West Virginia. EJ is the fair treatment and meaningful involvement of all people, regardless of race, color, national origin, or income, with respect to the development, implementation, and enforcement of environmental laws, regulations, and policies.
In May 2022, the Department of Justice issued a Strategy to guide the work of DOJ attorneys to advance the cause of EJ through the enforcement of federal law. In support of that effort, the DOJ launched its first-ever Office of Environmental Justice to support EJ investigations and litigation and to facilitate outreach by DOJ to communities with EJ concerns.
The Strategy is grounded in four core principles, which direct DOJ attorneys to: prioritize cases that will reduce public health and environmental harms to overburdened and underserved communities; make strategic use of all available tools to address environmental justice concerns; meaningfully engage with impacted communities; and be transparent about environmental justice efforts, as well as the results of those efforts.
Each United States Attorney designated an EJ Coordinator to facilitate and track intake of EJ matters; assist in the prosecution or litigation of criminal and civil EJ cases; conduct public outreach and awareness activities related to EJ, including establishing and managing a process for members of the public to report EJ concerns; coordinate with Main Justice, Federal agencies, and state, local, and tribal law enforcement on EJ matter; create and participate in environmental enforcement task forces; and collect data on EJ cases.
Enforcement of the Department of Justice's Strategy relies upon meaningful engagement and transparency with impacted communities regarding environmental justice issues, efforts, and results. The United States Attorney's Office encourages the public to report suspected environmental violations within the district. Reports may be submitted to the Environmental Protection Agency (https://echo.epa.gov/report-environmental-violations) or directly to the United States Attorney's Office for investigation.
Email: USAWVN.EJ@usdoj.gov
Phone: (304) 234-0100
Mail: P.O. Box 591, Wheeling, WV 26003
Submitted by Max Nogay
Assistant United States Attorney
United States Attorney's Office
Northern District of West Virginia