The West Virginia House of Delegates has created a Coal Community Workgroup to focus on the revitalization and needs of West Virginia's coal communities. The workgroup will be conducting listening sessions starting next week in 4 counties, including Marshall, Monongalia, Logan, and Raleigh Counties. The Marshall and Monongalia county meetings have been postponed due to the special session and we will let you know when they are rescheduled.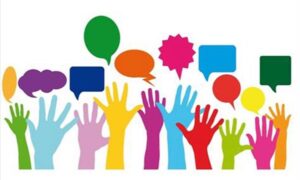 Please take advantage of this opportunity to meet directly with state legislators. Let them know your ideas and suggestions for your community to thrive as the nation's energy needs transition away from coal, presenting unique challenges for West Virginia, its economy, and those who call it home. 
The meetings will be in person and will last about 2 hours. Please spread the word and let your lawmakers know what jobs and other resources you would like to see available in your community. This is a once in a lifetime opportunity to lend your voice and help shape West Virginia's future, so your participation is very important.
The dates and times of the listening tour sessions are listed below:
Monday, Oct. 25 from 6 – 8 p.m. Word of Life Church Gymnasium – Route 5 College Road Logan, WV 25601
Wednesday, Oct. 27 from 6 – 8 p.m. Woodrow Wilson High School Cafeteria – 400 Stanaford Road, Beckley, WV 25801
For more information regarding the listening tours and workgroup members, check out this link. If you have any questions, please contact Hannah King at hking1275@gmail.com.