West Virginia Environmental Council
Action Alert

Urgent! Tell Your Delegate to Vote 'Yes' on Floor Amendment to SB 468

Mar 3, 2023
View / Comment Online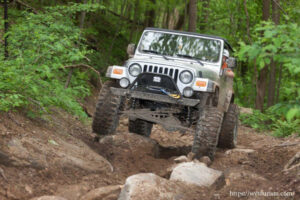 From our friends at WV RIvers
The House of Delegates are considering the amended SB 468 that may open the door for off-road vehicles on state public lands.
There is a floor amendment that will prohibit any new motorized ATV or off-road vehicle trail in our state parks, forests, and rail trails.
The full House of Delegates will vote on this amendment tomorrow March 4. 
Our state public lands provide opportunities for peaceful, non-motorized recreation. Motorized trails are expensive to build and maintain, degrade soil and habitat, threaten watersheds and streams, and impact hunting and fishing. 
Contact your Delegate now and tell them to vote yes on the floor amendment to SB 468! They are voting Saturday morning March 4. Please take action right now.