West Virginia Environmental Council
Action Alert

Support West Virginia Environmental Council this Giving Tuesday 11/29

Nov 29, 2022
View / Comment Online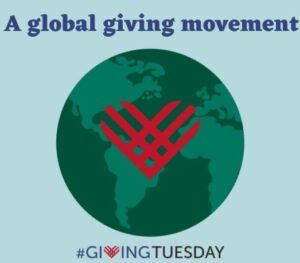 Thank you for your continued support of the West Virginia Environmental Council and our mission to advocate for environmental protections. We hope that you are doing well and are getting excited for the holiday season.
This year, we are participating in Giving Tuesday on November 29, which is a powerful movement to celebrate and encourage giving and raising awareness after Black Friday and Cyber Monday.
While spending money on gifts is important and something we all do, donating to local nonprofits can directly benefit you and your community greatly. With the support of our kind donors over the years, we have successfully been able to:
Lobby at the Capitol for environmental protections and justice.
Maintain relationships with other WV groups to bring awareness to important issues happening in the Mountain State.
Create opportunities for people to get involved and participate in state government policymaking.
Keep our members up to date on critical issues happening in West Virginia.
And much more!
Your donations allow us to continue our work and fight the good fight at the State Capitol. Please consider a recurring donation if that better suits your budget!
Please click here to donate online or send a check to WVEC, P.O. Box 1007, Charleston, WV, 25324.
Thank you for your support as we head into the 2023 legislative session!
For more on our work, please head to our website!