West Virginia Environmental Council
Action Alert

BREAKING: Cacapon Park Public Hearing Postponed!

Apr 18, 2023
View / Comment Online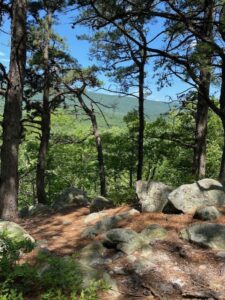 From our partners at West Virginia Rivers Coalition
Thank you for contacting the decision-makers about the proposed mega RV park and private club amenities. Because of your messages and other groups' actions across the state, the State Park system has POSTPONED the public hearing scheduled for Tuesday, April 18, at 5 pm. Taking action makes a difference! 
The proposals included bringing 50-350 RV slots to Cacapon Resort State Park and high-end amenities not accessible to regular park visitors. The proposal would potentially exceed the wastewater treatment capacity of the Park, clog the narrow roads of the Park with hundreds of RVs and their noise and pollution, and negatively impact Indian Run in the Park, a tributary of Sleepy Creek Watershed.
This massive RV park and these types of private amenities are NOT compatible with the unique conditions of Cacapon.
  We will keep you informed about any new developments. We will continue to advocate for camping plans compatible with Cacapon and the experiences we expect at our State Parks.
---
WVEC's next newsletter comes out in May. In the meantime, follow us on Facebook, Instagram, and Twitter to stay informed!