West Virginia Environmental Council
Action Alert

You're invited to our Bridgeport Community Meeting this Friday!

Oct 23, 2023
View / Comment Online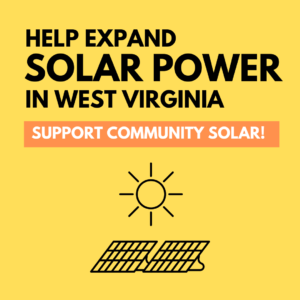 Postponed
Go solar without installing panels!
WVEC and partners invite you to a Community Solar meeting at Bridgeport Conference Center this Friday, October 27, at 12 pm. Register here!
Learn how community solar offers the benefit of solar without installing panels on your home, lowers energy costs, creates jobs, and secures energy freedom in West Virginia. Refreshments and snacks provided.
Register and be part of the conversation on bringing local, affordable energy solutions to West Virginia.
We will have a Q&A during the meeting, but feel free to send any questions to wvecevents@gmail.com ahead of time.
We look forward to seeing you there!
Best,
Jillian Welsh
Communication Coordinator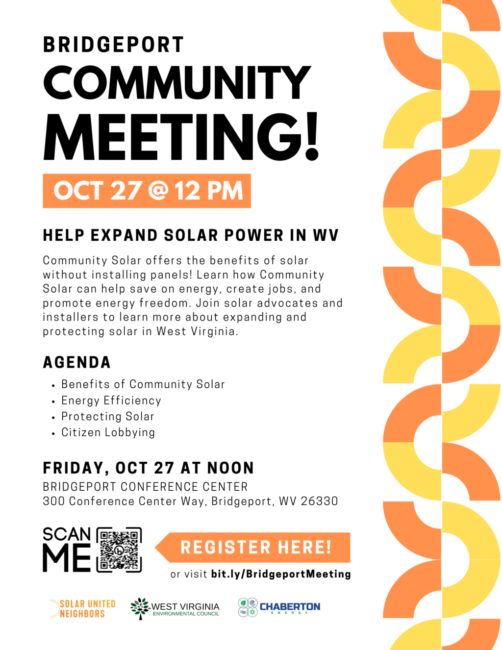 Check out our calendar for upcoming events and follow us on Facebook, Instagram, and Twitter to stay informed!