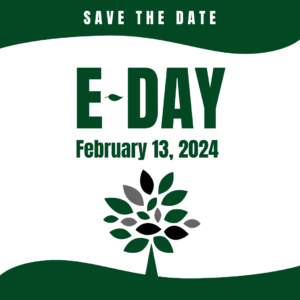 Join us for Environmental Day at the WV State Capitol on Tuesday, February 13, 2024! Register here.

Thank you to all of the incredible groups from all corners of the state for being a part of E-Day 2023. The members of these groups work throughout the year to promote environmental justice, protect clean air and water, advance renewable energy, and preserve our natural resources across the state. We invite you to check out these groups' web pages and tap into their campaigns: 
Student groups from around the state:      
You can find photographs of the 2023 E-Day taken by Perry Bennett, the Chief Legislative Photographer, here!
See you at E-Day 2024!